Residential Wireless

4 great plans to choose from!

Service plans have No Tax, No Hidden Fees, No Extra Charges. The price you see is the price you pay every month!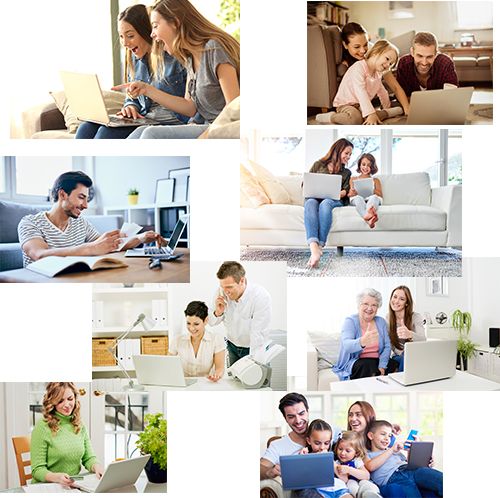 Welcome To A Better Internet Service

Make the switch to Amplex and enjoy the freedom of reliable broadband! With Amplex you have the speed to enjoy the numerous streaming video options available through many media boxes and smart TV's. Stop paying for expensive cable stations or unreliable DSL services.
Amplex uses the latest in fixed-position wireless technology to deliver dependable broadband Internet service to your home. Our service does not require a phone or cable line, saving you money with a secure and reliable connection.
24-hour technical support
No hidden charges or fees
Reliable, fast and affordable high-speed home Internet service
Local professional service and support
Since 1997 Amplex has provided reliable home Internet service to local families just like yours. Our large service area and multiple access points ensure that you get high speed Internet access 24 hours a day and 7 days a week. Our commitment is to provide you with the Internet speed and reliability you deserve.
We provide wireless home internet service throughout much of Northwestern Ohio including Port Clinton, Grand Rapids, Waterville, Bowling Green, Oak Harbor, Perrysburg, Bellevue, Genoa, Curtice, Woodville, Gibsonburg, Put In Bay, Fremont, Lindsey, Findlay, and many more locations.
Residential Wireless Plans

Home Premium +

Our most popular service plan

15 Mbps down / 2 Mbps up*

Great for online gamers that need low latency for fast action gaming

10 free email accounts

$99.95 Installation - 12 month agreement

Home Xtreme

Power user residential plan

30 Mbps down / 3 Mbps up*

Affordable plan for streaming video and multiple users

10 free email accounts

$99.95 Installation - 12 month agreement

Broadband 50

Fastest residential plan

50 Mbps down / 5 Mbps up*

Only available in limited areas.
Please call for details.

10 free email accounts

$99.95 Installation - 12 month agreement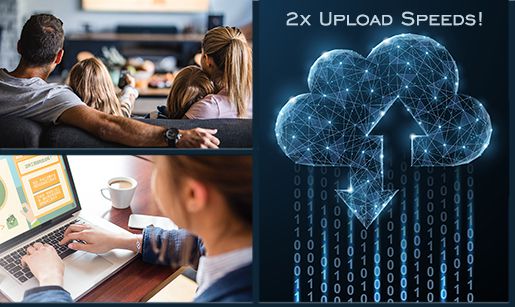 Need More Upload Speed?

Whether you're a gamer, photographer, Facetimer, or work from home,
you can enjoy faster upload speeds with Amplex CloudBurst!

2x the upload speed for only $10.00 per month.

Call today to add Cloudburst to your service plan.

Customer Referral Program: Receive one month free wireless service when you refer a family member or friend to Amplex. No limits to the number of free referral months!
Renters: Download and print your Landlord Waiver Form. This must be presented at the time of installation. Click to download waiver form.

New Customers: Service plans are 12 month term. Click to download copy of agreement.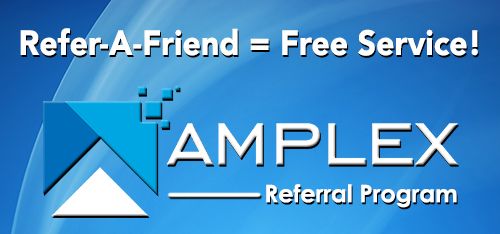 Schedule your installation: Call 419-837-5015


*Speeds are configured as limits, not guaranteed sustained rates.
Not all Internet Plans available at all locations. Please call for availability.