Wi-Fi that reaches every room in your home!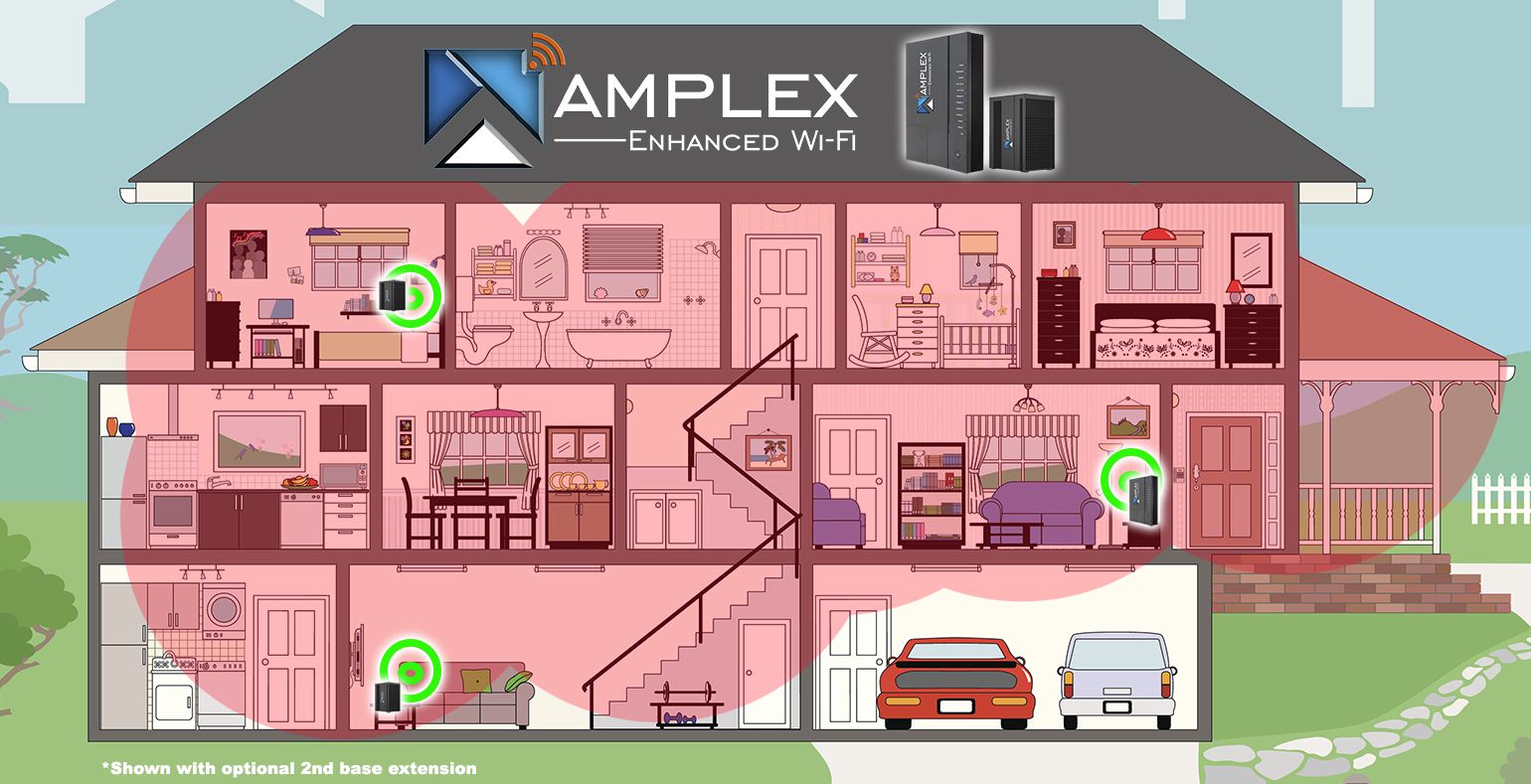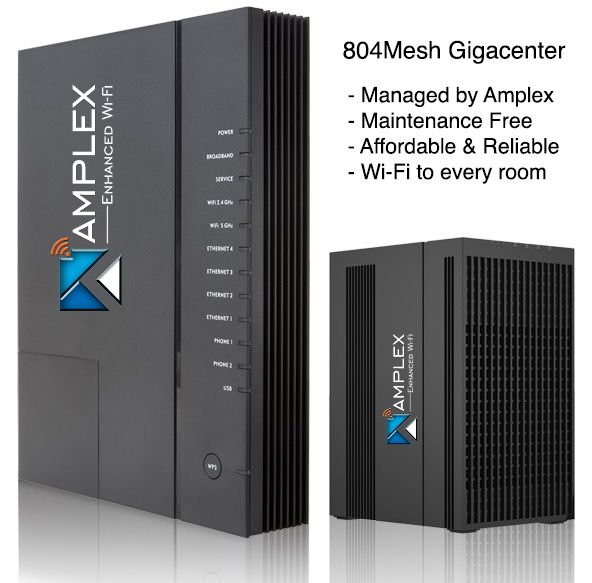 COMING SOON!
Never worry about Wi-Fi coverage again!
Our enhanced managed router service utilizes the speed and power of the
804Mesh GigaCenter to provide ultra-fast throughput to your wireless devices.

Includes 2 Wi-Fi units. One master base and one extension.
$15.00 per month - $50.00 installation
(Free installation with new Internet service)
Additional extensions - $5.00 per month
Don't spend hundreds of dollars on consumer grade mesh routers. Amplex offers Carrier-Class equipment that provides complete management and support by our customer techs. Stop trying to manage your devices and start enjoying them!


Email our sales team to ask additional questions or schedule your router service.
* This is an add-on service exclusive to Amplex customers! *