Tags
Category
Virtual Hosting

xen hypervisor hosting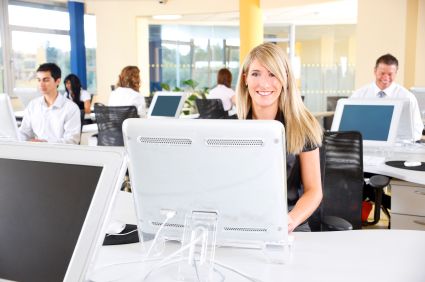 Virtual Hosting is an effective way to boost efficiency and reduce IT expenses.
By utilizing Amplex Internet's Virtual Hosting services, you can run multiple operating systems and applications without having to deploy expensive hardware.
Amplex uses VMware, the industry standard, to provide your business with accessible virtual machines that not only allow the benefits of multiple applications, but drastically reduce the hardware costs associated with inefficient individual machines.
Virtualization is not only used by large corporations, but many small and mid-size businesses are simplifying their IT management and consolidating hardware to obtain vastly higher productivity while saving on maintenance and total cost of ownership. You too can save thousands of dollars by switching to an efficient virtual hosting service, like Amplex.
Virtual Hosting Benefits
Substantially reduce IT and maintenance costs
Reductions in hardware requirements
Minimize downtime and potential lost revenue
Simplify deployment of new applications
Simplify deployment of new applications
Ability to run multiple operating systems
Pricing
1 CPU 80 GB HD 2 GB Ram 5Mbit/sec Data- $69.95/month
2 CPU 160 GB HD 4 GB Ram 25Mbit/sec Data - $129.95/month
4 CPU 500 GB HD 8 GB Ram 50Mbit/sec Data - $179.95/month